SEC files fraud charges against Dropil over $1.8 million ICO
Another ICO bites the dust. The SEC is seeking disgorgement and other penalties from Dropil over its allegedly fraudulent token sale.
By Nicholas Marinoff
post Apr 24, 2020
In brief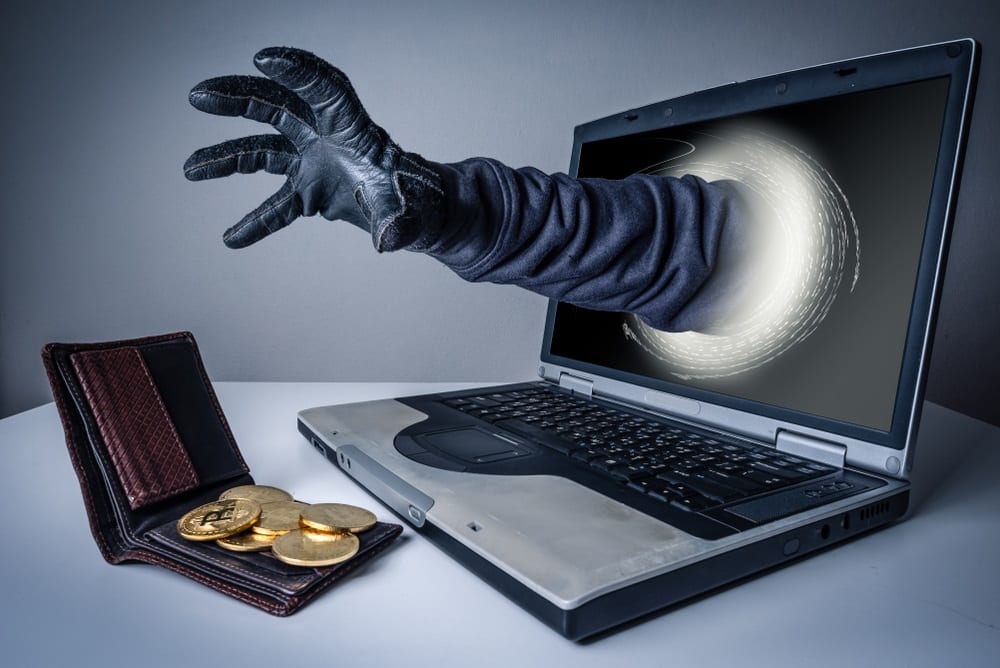 SEC has filed charges against Dropil over its 2018 ICO.
SEC is seeking disgorgement of the $1.8 million the company raised.
Dropil is the latest ICO-funded crypto startup in a long list that the SEC has targeted.
The Securities and Exchange Commission (SEC) today filed charges against Dropil, Inc. and its founders—Patrick O'Hara, Jeremy McAlpine and Zachary Matar—in a federal California court for allegedly defrauding investors and hosting an unregistered initial coin offering (ICO). The SEC is seeking disgorgement of Dropil's ICO funds, injunctive relief, and other civil penalties.
In a press release, the SEC said Dropil, Inc. sold its cryptocurrency—known as DROP tokens—between January and March of 2018, raising more than $1.8 million from investors. The SEC's complaint alleges that Dropil and its founders informed participants that their money would be pooled together by a trading bot known as Dex, and that the funds would be combined to trade assorted digital currencies using a Dropil-designed algorithm.
According to the SEC, however, none of that ever happened.
The Commission claims that despite telling participants that they would receive profits every 15 days, Dropil diverted investor funds to the founders' personal bank accounts and other projects. In the meantime, the company allegedly created false reporting statements to cover its tracks while paying Dex users with DROP tokens.
"There is no record that Dex, which Dropil promoted as a differentiating feature of DROPs, ever operated or generated any trading profits," the SEC said in court documents.
Over the last few years, the SEC has been systematic in its approach to allegedly illegal fundraising conducted by crypto startups.
In February, the Commission took action against Enigma—a project that offers privacy for decentralized applications (dapps). The SEC said Enigma misled investors during a 2017 ICO that earned as much as $45 million. In settling with the SEC, Enigma agreed to pay back all funds to harmed investors, as well as a $500,000 penalty.
Similarly, in December, the SEC filedcharges against Shopin CEO Eran Eyal for allegedly "defrauding" investors through an ICO in 2017 that garnered $42 million. The SEC said that Eyal failed to register the sale with the organization and spent investor funds on personal expenses.
Interestingly, in today's action against Dropil, the SEC notes that the firm had claimed to raise $54 million in its ICO from more than 34,000 investors. According to the SEC, the company raised only a tiny fraction of the purported amount from a mere 2,500 investors.
Cuba now has its own Bitcoin exchange, despite restrictions
An Italian-Cuban crypto entrepreneur has launched the Qbita Exchange, a peer-to-peer Bitcoin trading platform built in Cuba for Cuba.
post Apr 23, 2020
Bitcoin
In brief             
The man behind the Qbita Bitcoin wallet has developed a peer-to-peer exchange custom built for Cuba.
The exchange comes built in with the ultra-lightweight wallet, which requires relatively little data space and bandwidth to use.
Developer Mario Mazzola is already looking ahead, with plans to integrate business solutions next.
What do Bitcoin and Cuba have in common? Resilience.
Despite the blockades, embargoes and financial sanctions that have hit the island nation, the people of Cuba have shown to be adept at overcoming obstacles. And one resident of Cuba, in particular, is doing exactly that for crypto on the island.
Earlier this month, Mario Mazzola, the creator of the ultra-lightweight Bitcoin wallet Qbita, launched the Qbita Exchange, the first decentralized Bitcoin exchange of its kind in Cuba.
While crypto isn't illegal in Cuba, there is no regulatory framework for it either. This combined with US sanctions, poor Internet service, and other restrictions has meant that the largest and most important crypto exchanges and wallet providers in the world avoid Cuba altogether. So Mazzola has taken it upon himself to develop an all-in-one crypto ecosystem on his own: a Bitcoin wallet, payments platform, and, now, a peer-to-peer exchange.
"I created Qbita Exchange because I have always been convinced that here, in Cuba, Bitcoin is a real necessity," Mazzola told Decrypt. And in order for Cuba to catch up to other parts of the world, the country "needs tools to buy, sell, use and store Bitcoins easily and safely," he said. "Qbita solves all these problems," Mazzola claims.
The Italian-Cuban crypto entrepreneur first launched the Qbita wallet last November. It's designed to work anywhere in the world, but it is especially meant to meet the needs of data-strapped Cubans. The wallet's installation only requires roughly 1MB of hard drive space and relatively little bandwidth.
That wallet now supports a built-in peer-to-peer Bitcoin trading platform, allowing its Cuban users to trade BTC from within their wallets in a secure, decentralized manner with full control over their funds.
Qbita evolves into a P2P trading platform
Mazzola said that while other P2P exchanges such as Paxful and LocalBitcoins have similar services, neither is particularly good for Cubans.
"Of course, there are other platforms in the market like Paxful and Localbitcoins, both are models for us, but each of them has a little problem," he said. "Paxful is actively blocking Cuba, LocalBitcoins is asking you for KYC, and because of the embargo, this legal requirement is not helping the people of the island, so it is not available in our Country."
Mazzola pointed to other P2P options in Cuba, such as CubaCoin and Fusyona, but said these often come with various technical limitations.
Qbita, on the other hand, works by creating a multi-signature address controlled by the buyer, the seller, and the platform, according to Mazzola. If the trade goes well, both the buyer and the seller sign the transaction, which is executed instantly. If something goes wrong, the parties send their evidence to Qbita which signs in favor of the rightful owner, immediately executing the transfer.
Mazzola explained that, despite initial skepticism, the wallet's acceptance and popularity as a p2p trading platform has increased considerably. "About a week ago, we had about 850 registered downloads. We launched the exchange and downloads reached 1,100. This is about a 30% increase in one week," he said.
A one-man crypto ecosystem
Qbita's growth has come strictly from word of mouth, said the Cuban entrepreneur.
"We've invested zero in advertising," he said. And he's only just getting started.
The Qbita developer is currently building a payment gateway for businesses that would like to begin accepting cryptocurrency. The initiative has yet to take flight, he said, because e-commerce is still in its infancy in Cuba.
Remittances, however, are another story. "Qbita is the perfect platform to process remittances, and I'm not saying that the math says so," Mazzola said. "If we compare Qbita to Western Union, a Cuban American sends 100 USD from the United States to his wife in Holguin and she will receive about 95 CUC [Cuban convertible pesos]."
But if the transfer were instead done in Bitcoin, he explained, and the recipient sold it upon arrival, that person would see a net gain from the transaction, because Bitcoin is sold at a premium in Cuba.
And despite these difficult times for most of the world, Mazzola said he's optimistic for the future of both Cuba and crypto.
"I think that in the future we're going to see fewer people coming to crypto just to make some easy money," he said. "We're going to see more people using Bitcoin for its true purpose: the freedom to move money and to have total control of your funds."
Does this mean we will have a distributive currency like distributive energy on the smart grid, or distributive information like the Internet? Well, humans usually do what works and there is both good and bad with centralization and with a distributive redundancy strategy.
Now then, what's the latest you ask? Well, there are two articles I read not more than an hour after that meeting, as I was cruising through the information, I'd previously saved to write on this topic later; Marginally Useful – Bitcoin itself may fail as a currency, but the underlying technology is beginning to suggest valuable new applications," by Paul Ford (February 18, 2014) and mind you this article was written just days before the Bitcoin theft from one of their top exchanges.
The other article was written by Naette Byrnes the day after those findings hit the newswires on February 25, 2014 "Bitcoin on the Hot Seat – A major bitcoin exchange shuts down, raising questions about the cybercurrency." Are you surprised? No, me either.
The second article went on to state; "Tokyo-based Mt. Gox, once one of the largest exchanges of the bitcoin cybercurrency, stopped operating Tuesday amid rumors that millions may have been stolen from the firm and rising concerns about the long-term prospects for the unregulated digital currency. Other bitcoin exchanges quickly moved to distance themselves from Mt. Gox and assert that they were still open for business. The value of the currency itself dropped sharply to just over $500 by mid-afternoon. It hit an all-time high of $1,100 in November."
What do you say to that? Ouch. Does this prove that the naysayers calling it a Ponzi Scheme were right? Do they get the last laugh, or is this just an expected evolutionary process of disruption as all the kinks are worked out? Well, consider this thought experiment I had.
Let's say there was hanky-panky involved, let's say someone hacked the system or stole the digital currency. Right now, digital currency flies under the radar as it is not recognized even with all the new Too Big To Fail regulations on banks, etc. How can a digital currency have value? Hard to say, how can a fancily printed piece of paper marked $20 be worth anything, it's not, but it is worth what it represents if we all agree to that and have trust in the currency. What's the difference, it's a matter of trust right?
Okay so, let's say that the regulators, FBI, or another branch of government interferes and files charges – if they file criminal charges that someone defrauded someone else then how much defrauding was involved? If the government enforcement and justice department put a dollar amount number to that, they are inadvertently agreeing that the digital currency is real, and it has a value, thus, acknowledging it. If they don't get involved, then any fraud that may or may not have occurred sets the entire concept back a ways, and the media will continue to drive down the trust of all digital or crypto-currencies.
So, it's a catch-22 for the government, regulators, and enforcement folks, and they cannot look the other way or deny this trend any longer. Is it time for regulations. Well, I personally hate regulation, but isn't this how it usually starts. Once it is regulated credibility is given to the concept, but his digital currency concept could also undermine the whole One World Currency strategy or even the US Dollar (Petro-Dollar) paradigm, and there could be hell to pay for that as well. Can the global economy handle that level of disruption? Stay tuned, I guess we shall see.
In the meantime, what happens next will either make or break this new change in how we view monetary value, wealth, online transactions and how the real world will mind-meld into our future blurred reality. I just don't see many people thinking here, but everyone should, one misstep and we could all be in a world of hurt – all of humanity that is. Please consider all this and think on it.
Common people who are willing to purchase BTC can use an online wallet system for buying them safely in exchange of cash or credit cards and in a comfortable way from the thousands of BTC foundations around the world and keep them as assets for the future. Due to its popularity, many corporate investors are now accepting them as cross-border payments and the rise is unstoppable. With the advent of the internet and mobile devices,information gathering has become quite easy as a result the BTC financial transactions are accessible and its price is set in accordance with people's choice and preferences thus leading to a profitable investment. Recent surveys have also proved that instability is good for BTC exchange as if there is instability and political unrest in the country due to which banks suffer then investing in BTC can surely be a better option. Again bit-coin transaction fees are pretty cheaper and a more convenient technology for making contracts thus attracting the crowd. The BTC can also be converted into different fiat currencies and is used for trading of securities, for land titles, document stamping, public rewards and vice versa.
Another advanced block-chain project is Ethereumor the ETH which has served much more than just a digital form of crypto-currency and its popularity in the last few decades have allowed billions of people to hold wallets for them. With the ease of the online world,the ETH have allowed the retailers and business organizations to accept them for trading purposes, therefore, can serve as the future of the financial system. Also being an open source the ETH assists in collaborating the projects of various firms and industries thus increasing their utility. Again unlike the bit-coin which is used for money exchanges in a digitalized network the ETH can also be used for multiple applications besides financial transactions and do not require prior permissions from governments due to which people can use them with their portable devices. The price of Ether has also remained stable and it avoids the disturbance of any third party intermediary such as lawyers or notary as the exchanges are mainly software based allowing the ETH to be the second best crypto-currency to invest in now
Hot Wallet                    
Post By WILL KENTON  Feb 5, 2020
What Is a Hot Wallet?
A hot wallet is a tool that allows a cryptocurrency owner to receive and send tokens. Unlike traditional currencies, there are no dedicated banks or physical wallets that can be used to keep cryptocurrency holdings secure. cryptocurrency wallets  are tools that are commonly used to store and protect these holdings, and they come in many different forms and varieties.
One of the most popular kinds of cryptocurrency wallets is called a hot wallet. The difference between a hot wallet and a cold wallet is that hot wallets are connected to the internet, while cold wallets are not.
KEY TAKEAWAYS
A hot wallet is a tool that allows cryptocurrency users to store, send, and receive tokens.
Hot wallets are linked with public and private keys that help facilitate transactions and also act as a security measure.
Because hot wallets are connected to the internet, they tend to be somewhat more vulnerable to hacks and theft than cold storage methods.
Understanding Hot Wallets
There are different reasons why an investor might want their cryptocurrency holdings to be either connected to or disconnected from the Internet. Because of this, it's not uncommon for cryptocurrency holders to have multiple cryptocurrency wallets, including both hot cold wallets.
The biggest advantage of holding cryptocurrency in a hot wallet is that it can be used to help facilitate basic transactions. Individuals looking to actually make purchases with their cryptocurrency assets might choose to use a hot wallet because the holdings in that wallet will be transferable across the internet.
On the other hand, hot wallets are more likely than cold storage techniques to face security issues or potentially be hacked. However, a hot wallet is not an unsafe way to store your cryptocurrency. Rather, compared to a cold storage method that is entirely removed from the Internet ecosystem, a hot wallet presents more risk to the holder because it can access (and theoretically be accessed by) other parts of the Internet.
How a Hot Wallet Works
After an investor decides to buy or mine digital currency, they must then determine where and how to store their tokens. Although they are called wallets, the name is somewhat misleading because hot wallets don't actually store cryptocurrency in the way that traditional wallets store currency. The role of hot wallets is to help facilitate any changes to the record of transactions stored on the decentralized blockchain ledger for whatever cryptocurrency is being used.
For the cryptocurrency investor, the cryptographic public keys and private keys are the most important elements of a cryptocurrency wallet. Public keys are similar to account usernames; they identify the wallet so that the user can receive tokens without revealing their identity. Private keys are similar to pin numbers; they allow the user to access the wallet and check balances, initiate transactions, and more. Without either of these keys, the wallet is effectively useless.
Security and Hot Wallets
The safety and security of a hot wallet are largely dependent upon the user's behavior. Any items stored in a hot wallet are vulnerable to attack because the public and private keys are stored on the Internet.
Experienced cryptocurrency investors will only keep a small portion of their holdings in their hot wallet because it's less likely that a hacker will break into a hot wallet for a small number of tokens. For example, they may only keep the amount they plan to spend in the near future in their hot wallet. Their remaining assets will stay in cold storage until they are needed for specific transactions.
Some investors choose to keep their cryptocurrency tokens in accounts linked to popular exchanges like Bitstamp . These companies will store your funds in their infrastructure and can be considered hot wallet providers. If an investor keeps their tokens in a Bitstamp or Poloniex account, and an attacker gains access to one of these company's servers, they could suffer a loss if the hacker is able to infiltrate their customer accounts.
Because many of the top digital currency exchanges allow users to transfer between various fiat currencies and cryptocurrencies, it's common for users to hold small amounts of various currencies in their accounts. If they maintain a substantial balance of any currency, there is more risk of drawing the attention of hackers or, in the event of a theft, losing a substantial portion of their holdings.
Types of Hot Wallets
There are a variety of hot wallets available for investors and many of them are free to download. Some wallets are specifically designed to be used in partnership with particular mobile web applications or even with certain cryptocurrencies.
It can be useful for an investor to conduct research into the development of a hot wallet before downloading and using that service. Developers have varying degrees of expertise, various commitments to security and privacy, and different priorities in mind when creating their wallets.
Developers will also adopt different strategies when it comes to updating their products. Ideally, a hot wallet provider should be continually updating its product in response to the ways that hacking efforts are changing and evolving.
Software Hot Wallets
Software hot wallets are downloadable applications that aren't linked to any particular exchanges. You maintain control of your private keys, so the cryptocurrency assets in the hot wallet remain under your control.
However, your cryptocurrency is still vulnerable to hacking because a hacker that gains access to your computer could theoretically drain your wallet via the software application.
Some cryptocurrency users prefer to keep their digital assets in a physical wallet. Usually, these are devices that look like a USB flash drive. These are not hot wallets because they can only be accessed by being plugged directly into a computer and do not require an internet connection in order for a user to access their cryptocurrency funds.